EARLY ADOPTERS ARE CATERING FOR WOMEN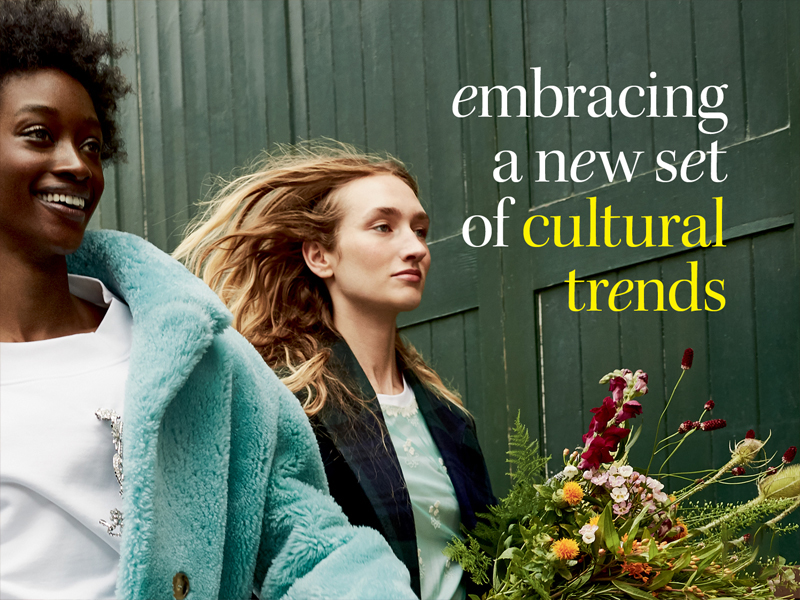 Fluid Mindsets: Traditional identifiers of race, age and gender are becoming meaningless in a world that is borderless, ageing, connected and nomadic.
The Emotional Economy: Female traits such as emotional intelligence, empathy, vulnerability and intuition will be the future drivers of business. By 2020, emotional intelligence will be the sixth most sought after skill, ahead of decision making and negotiation. <i>Source: World Economic Forum</i>
Redefined Womanhood: In order to speak the language of today's digital-first females, brands are abandoning tired design cues and challenging gender norms.
New health metrics and digital access:
Digital is democratising health and women's experience in the work sphere
Startups in femtech are starting to raise significant money (almost $1.4bn since 2014)
A pregnancy pause app – while a small thing in itself has redefined language around maternity leave in a business landscape and surfaced the uncomfortable "gap" in a parent's CV
networking apps have given women an innovative, accessible alternative entry point into the traditional male dominated networking landscape